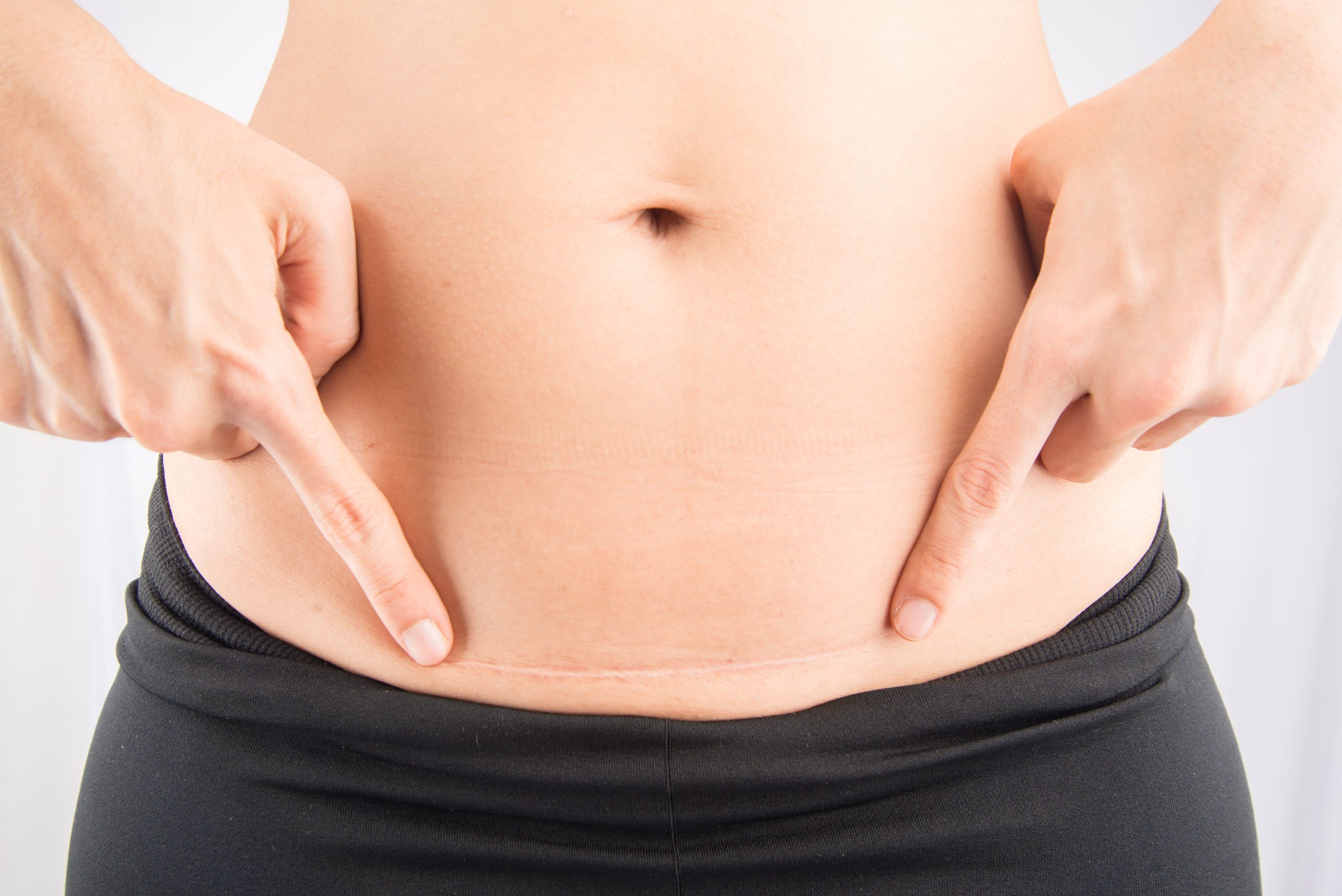 C-section scar bothering you?
The good news is that most c-section scars heal nicely, leaving only a faint line just above the pubic hair line, however in some cases, your body's healing process goes into overdrive, which can lead to problems with scarring. Issues could include:
Keloid scar occurs when the tissue extends beyond the original boundaries of the wound, possibly resulting in lumps of scar tissue around the incision.
Hypertrophic scars are thicker, firmer and usually more raised than a normal scar.
Is there anything you can do to minimise C-section scarring?
Though the C-section scar will fade on its own over time, a few simple tricks can help minimise scarring.
Silicone sheeting. Some research has shown that it may help soften and flatten scars. Ask your physician about these. 
Silicone gels and creams. Silicone gels and creams serve the same purpose as silicone sheets. 
Limit sun exposure. Sunlight can cause a scar to be more noticeable by making it darker or lighter than the surrounding skin, so try to keep it out of direct sunlight for the first year and apply sunscreen after that.
In case where your scar didn't heal like you wanted it to, what can be done?
Laser therapy. Some lasers can remove discolouration, while others help soften the texture. You can begin once any stitches are removed from your C-section. Check with your physician and consult a dermatologist. 
Steroid injections. For more aggressive scars (those that have formed keloids or become hypertrophic), injecting a long-acting steroid can reduce inflammation and aid flattening to become less noticeable. Your physician can inject the incision site at the time of your C-section to (hopefully) prevent hypertrophic or keloid scarring; however, if you have already had your C-section, you can get your first injection as soon as the scar heals. 
Some surgical procedures can be done but it best to talk to your physician about these, as each case if different.
Just remember, as a mum, your goal is for your baby to arrive in the world healthy and safe, and if that means it's by C-section, the resulting incision represents a miracle of life — your beautiful baby.