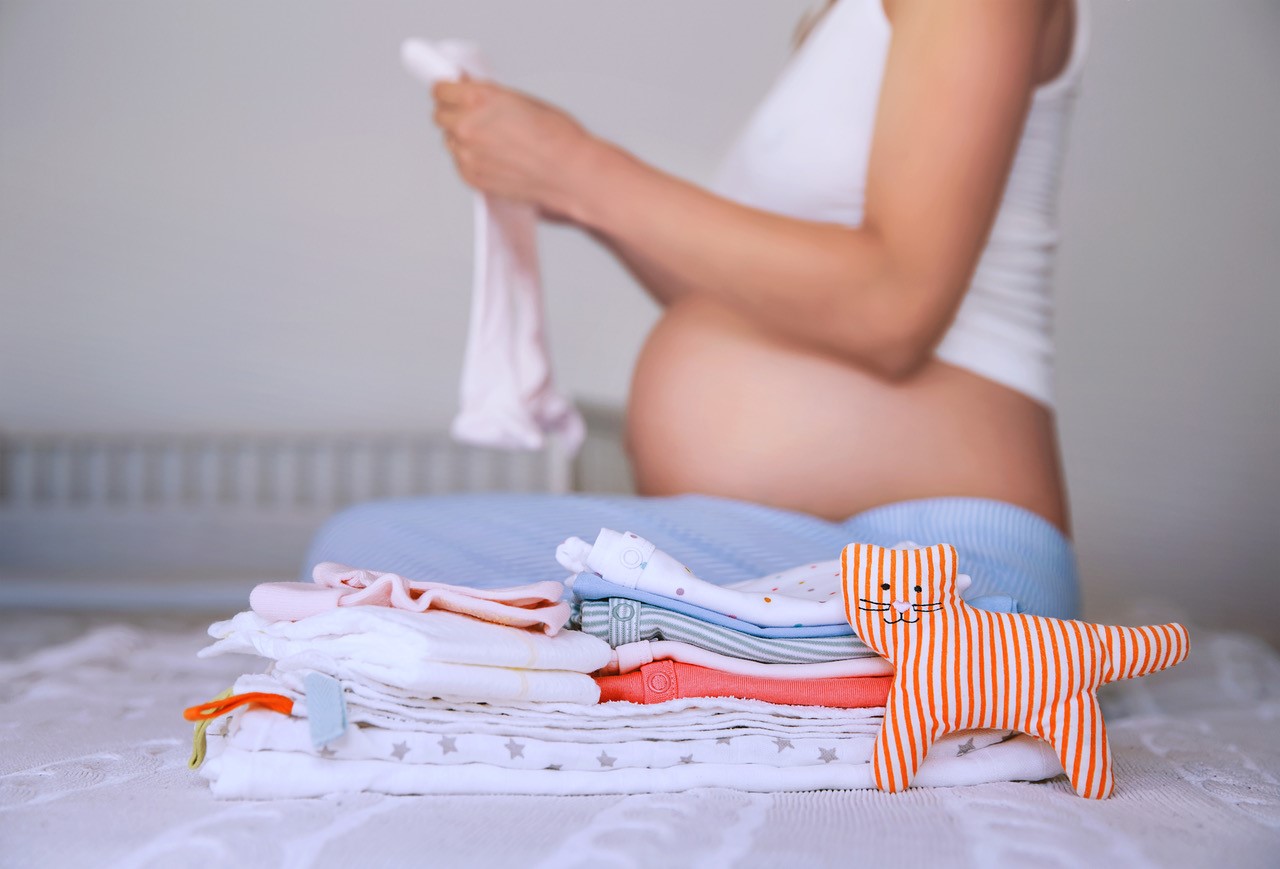 What to take to the hospital for when you deliver.
It's never too early to gather together all the essentials you'll need during labor and delivery as well as the few days you may be in the hospital after your baby is born. Ideally it is best to have your bag packed and ready before 35 weeks.
When you are packing keep in mind for normal delivery the average stay is 2 nights and 3 days in the hospital and a Caesarean Section 3 days and 3 nights (insurance depending). Remember to double up if twins are expected.
For Mum:
Your own nightgowns/T shirt (easy opening and access for breastfeeding)
Personal toiletries/ make -up/hair dryer
Comfortable panties consider that you will be wearing maternity sanitary pads which are somewhat larger than normal pads so you may want to size up to accommodate to remain comfy. A lot of our mothers have recommended the multi-packs from Marks and Spencer that are high waisted. You may also like you bring some disposable panties if you prefer.
Comfortable fitting breast-feeding bra and breast pads – If you would like some recommendations, please feel free to get in touch our Midwife will be more than happy to advise you.
Comfortable clothes to go home in.
Any specific medication mum is still taking during pregnancy.
Remember the Hospital do provide hospital gowns, disposable panties, sanitary pads, flight stockings (DVT stockings) basic toiletries and slippers, however you may feel do feel more comfortable to have your own things with you.
For Baby:
4- 6 Baby grows long sleeve
4-6 Vests short sleeve is sufficient/ socks and mittens
2 Hats to keep the head warm after birth and during stay in the hospital
1-2 Warm blankets/swaddle blankets
Car seat, rear facing for taking baby home (Dad to know how the seat functions)
Remember the Hospital does provide nappies, baby wipes, clothes and wrappers however you may feel you prefer to provide your own selection of new-born items and clothes so feel free to pack what you would like for this. We are also just a call away, so if you have any questions please get in touch with our midwifery team who will guide you further.
Important Documentation:
Antenatal paperwork and documents given by the Doctor and Clinic.
Birth plan as agreed with your Doctor
Insurance card
Emirates ID card for both parents.
Photocopies of both parent's passport, visa, and marriage certificate certified in UAE (this is for the birth notification and certificate) x2 copies of each from both parents
Other essentials and information and extra items:
Stem cell kit if applicable with number to contact post delivery
Hospital number to call once on the way
Mobile phone and mobile charger
Camera and charger
Music player/ IPad and calm music to play
TENS machine (For pain relief as the hospital does not provide the machines)
May bring LED candles however no candles or incense (live flames) allowed in the hospital
Comfortable clothes for dad during the stay if he remains with mum in the hospital
Toiletries for dad during his stay with mum.
If you need assistance/clarification is needed, please feel free to contact the team in the clinic at any time.